Patricia A. Merriman, Ph.D.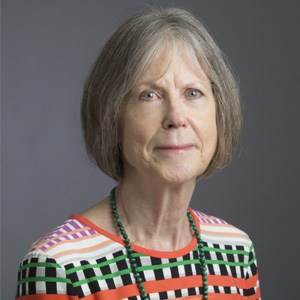 Patricia A. Merriman, Ph.D.
Education
University of Notre Dame, Ph.D. Counseling Psychology, May, 2000
Dissertation: "Interpersonal perceptions, attachment style, and response to treatment for low back pain."
M.A. Thesis: "An analysis of the perceptions of interpersonal behaviors: A comparison of chronic pain patients with reflex sympathetic dystrophy syndrome patients and normal controls." Valparaiso University, Valparaiso, Indiana
M.A. Applied Behavioral Science, May, 1988
B.A. Psychology, minor in English, August, 1985
Experience and Training
Attending Psychologist, Assistant Professor, Rush Pain Center, Chicago, Illinois, January, 2005 to present
Provide assessments, pain management counseling, and outpatient psychotherapy to patients presenting for treatment with a variety of pain conditions
Provide pre-procedure assessments for patients being considered for spinal cord stimulator or intrathecal pump placement
Provide inpatient psychological assessments and pain management counseling to patients referred to the Rush Pain Service
Provide supervision to advanced psychology graduate students in practicum placement at RPC
Participate in research through the Department of Anesthesiology and other departments
Publications
Merluzzi TV, Carr PA. Cognitive Science and Assessment: Paradigmatic and Methodological Perspectives, in Cognitive Science and Clinical Disorders, Stein DJ, Young JE, eds. 1992, Academic Press, Inc. (as Patricia A. Carr)
Jedel S, Merriman P, Hoffman A, Swanson B, Keshavarzian A, MD, Relationship of Mindfulness, Quality of Life and Psychiatric Symptoms Among Patients with Ulcerative Colitis, Mindfulness, December 2013, Volume 4(4): 296–300
Jedel S, Hoffman A, Merriman P, Li H, Swanson B, Voigt R, Shaikh M, Keshavarzian A. A Randomized, Double-Blind Controlled Trial of Mindfulness Based Stress Reduction to Prevent Flare-up in Patients with Inactive Ulcerative Colitis. Digestion. 2014, 89(2):142-55
Research Participation
Mindfulness, Stress, and IBD flare-up. PI: Ali Keshavarzian, M.D., Rush University Medical Center, January, 2006 – December, 2010.
Preoperative cognitive therapy for improving health outcomes after total knee replacement in high-risk catastrophizing subjects. PI: Asokumar Buvanendran, M.D.,Rush University Medical Center. January, 2013 to present.
A radomized controlled study to evaluate the safety and effectiveness of the Precision Spinal Cord Stimulator System adapted for high-rate spinal cord stimulation. PI: Timothy R. Lubenow, M.D., March, 2014, to present.
A Post-Approval Study to Evaluate Targeted SCS (DRG) Stimulation for the management of Moderate to Severe Chronic, Intractable, Pain of the Lower Limbs due to CRPS types 1 and II . PI: Timothy R. Lubenow, M.D., Rush University Medical Center. March, 2016, to present.