William Landphair, D.O.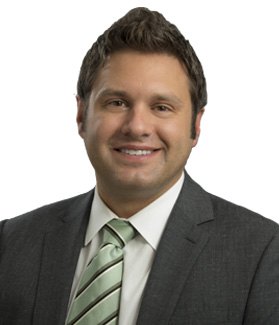 William Landphair, D.O.
Academic Appointments
Assistant Professor, Dept of Anesthesiology and Pain Medicine
Attending Physician, Rush Pain Center
Education and Training
Rush University Medical Center
Chicago, Il; Pain Medicine Fellowship
2016 to 2017
Detroit Medical Center
Detroit, MI; Anesthesia Residency
2012 – 2016
Lake Erie College of Osteopathic Medicine
Erie, Pennsylvania; Doctor of Osteopathy
2007 – 2011
Miami University
Oxford, Ohio; Bachelor of Arts: Major in Chemistry, Minor in Neuroscience
2002 – 2006
Certifications
Licensed Physician, State of Illinois
Board Certified in Anesthesia and Pain Medicine
Advanced Cardiac Life Support & Basic Life Support
Society Memberships
American Society of Anesthesiologists
American Society of Regional Anesthesia
North American Neuromodulation Society
American Osteopathic Association
American Osteopathic College of Anesthesiologists
American Academy of Pain Medicine
Publication
Anesthesiology In-Training Exam Review: Regional Anesthesia and Chronic Pain (Springer): Chapter 13: Spine anatomy, Epidural (Cervical, Thoracic, Lumbar, Caudal)
Research
Lubenow, TR; Landphair, W. Dorsal Root Ganglion Stimulation for Chronic Pain: A Prospective Review. International Neuromodulation Society 13th World Congress Edinburgh, Scotland. May 28-June 1, 2017
Lubenow, TR; Landphair, W. Pain Scores and Medication Reduction in Subjects Undergoing Dorsal Root Ganglion Stimulation. Anesthesiology Annual Meeting, Boston, MA. October 20 – 25, 2017
Lubenow, TR; Landphair, W;Rezvani, R; Suvar, T. Description of Cervical Dorsal Root Ganglion Stimulation for Upper Extremity Neuropathic Pain
Long-Term Real-World Outcomes Study on Patients Implanted with a Neurostimulator
A Prospective Observational Multicenter Study of HF10 Therapy in Patients who Previously Failed Traditional SCS
A Post-Approval Study to Evaluate Targeted Dorsal Root Ganglion Stimulation for management of Moderate to Severe Chronic, Intractable Pain of the Lower Limbs due to CRPS types I and II
Randomized, Controlled, Single Blind, Prospective, Multicenter Study Evaluating Anatomic versus Targeted Lead Placement for BurstDR Therapy during the trial evaluation period.
A long Term Follow up of Participants Enrolled and Treated in the Prospective, Multi-Center, Randomized, Clinical Trial Evaluating the Safety and Effectiveness of Using Coolief in the Management of Knee Pain