Sandeep Amin, MD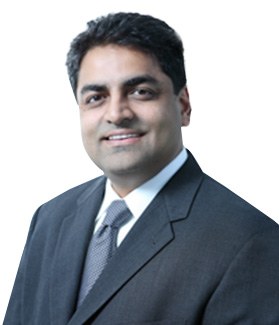 Sandeep Amin, MD
Academic Appointments
Chairman, Department of Anesthesia and Pain Medicine Rush Oak Park Hospital, Oak Park, Illinois
Medical Director, Rush Pain Center at Oak Park Hospital
Assistant Professor of Anesthesia and Pain Medicine
Jul 1998 to present
Attending Physician University Pain Center at Oak Park Hospital
Jul 1998 – Jan 2004
Clinical Assistant Professor of Anesthesia and Pain Medicine University of Illinois Hospitals at Chicago Chicago, Illinois
Medical Training: Advanced
Jun 1998
Clinical Fellow Pain Medicine Johns Hopkins University Medical Center
Jul 1997 – Jun 1998
Fellowship Pain Medicine University of Illinois Hospitals at Chicago
Jul 1993 – Jun 1997
Resident Anesthesiology University of Illinois at Chicago
Jul 1992 – July1993
Internship Surgery Metropolitan Group of Hospitals Residency in General Surgery, Chicago Illinois
Committee Appointments
Medical executive committee- Rush Oak Park Hospital
Peer review committee
Rush Oak Park Hospital
Advisory committee
Department of Anesthesia Rush University Medical Center
Research
July 1997 – Jun 1998
University of Illinois Animal lab in conjunction with the Pain Center Hyperalgesia in mice using sciatic nerve constriction Effect of intrathecal Pertussis toxin on A delta and C fiber induced nociception in mice Gene transfer therapy as a treatment of neuropathic pain in mice Clinical Research
Jul 1997 – Jun 1998
Epidural Butamben for Cancer Pain Relief
July 1998 – 2000
Butamben in the treatment of chronic pain
July 2006 – 2010
PRISM study for migraine headaches
Jan 2012 – 2013
Efficacy and side effects of open-label buprenorphine transdermal patch (TDP) versus fentanyl TDP for moderate pain in post-lumbar surgical patients requiring moderate oral opioid medication for pain management.
Jan 2014 – 2015
Prolonged Epidural Infusion Improves Functional Outcomes Following Knee Arthroscopy in Patients with Arthrofibrosis After Total Knee Arthroplasty
Jan 2014 – 2015
Are Preemptive Femoral and Lateral Femoral Cutaneous Nerve Blocks Given Immediately Prior to Hip Arthroscopy Effective for Acute Postoperative Pain Management?
Jan 2015 to current
A Randomized Controlled Study to Evaluate the Safety and Effectiveness of the Precision Spinal Cord Stimulator System Adapted for High-Rate Spinal Cord Stimulation
Jan 2015 to current
A Prospective, Multi-center, Randomized, Clinical Trial Evaluating the Safety and Effectiveness of Using Coolief™ Cooled Radiofrequency Probe to Create Lesions of the Genicular Nerves and Comparing Corticosteroid Injection in the Management of Knee Pain
Jan 2015 to current
Improving functional outcomes and lowering health care costs by enhanced integration of primary care providers and pain medicine physicians for chronic non-cancer pain patients.
Publications
April 2008
Peripheral nerve stimulator for the treatment of supraorbital neuralgia: a retrospective case series Cephalgia
February 2011
Self-extraction of intrathecal pump medication with a concomitant intrathecal granulomatous mass.