Tolga Suvar, MD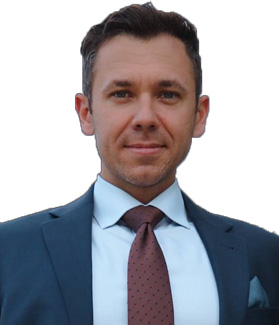 Tolga Suvar, MD
Academic Appointments
Assistant Professor, Dept of Anesthesiology and Pain Medicine
Attending Physician, Rush Pain Center
Education
Rush University Medical Center
Chicago, Il; Pain Medicine Fellowship
2019-2020
University of Arkansas for Medical Sciences
Little Rock, AR; Anesthesia Residency
2015-2019
Ross University School of Medicine
Dominica; Medical Doctor
2011 – 2015
Fordham University
Bronx, NY; Bachelor of Arts: Major in Science, Minor in Chemistry and Business
2006-2010
Certifications
Licensed Physician, State of Illinois
Board Certified in Anesthesia and Pain Medicine
Advanced Cardiac Life Support & Basic Life Support
Society Memberships
American Society of Anesthesiologists
American Society of Regional Anesthesia
North American Neuromodulation Society
Illinois Society of Anesthesiologists
Committees
Illinois Society of Anesthesiologists - Wellness Committee
American Society of Anesthesiologists - Committee on Pain Medicine
Rush University - Educational Committee on Chronic Pain Medicine
Ad Hoc Member of the ASRA Pain Abstract Review Committee
Publication
Christopher Paul, MD, Tolga Suvar, MD et al. "Comparisons of Monopolar Lesion Volumes with Hypertonic Saline Solution in Radiofrequency Ablation: A Randomized, Double-Blind, Ex Vivo Study." Pain Physician. March/April 2020 – Vol 23 Issue 2
Tolga Suvar , Jill Mhyre and Nadir Sharawi. "Life Threatening Pulmonary Embolism During Pregnancy Requiring Emergency Embolectomy." JCAO, an open access journal 4 (2020): 113.
Woodle B, Bingham D, Suvar T, Ramsey J, Stewart A. Malignant Hyperthermia: When You Least Expect It. Journal of the Arkansas Medical Society. August 2019; Vol. 116, No. 2
Suvar T, Shah A, Crabtree D, Mhyre J (2018) A Retrospective Pilot Study: The Efficacy of Serratus Anterior Plane Nerve Catheters as an Alternative to Thoracic Epidural Catheters in the Treatment of Pain for Thoracic Surgeries. Anesth Commun 2: 103.
Suvar T, Stevens M, Mehaffey G, Shah A, Arambulo M. Regional Anesthetic Technique for a Patient with Neurofibromatosis Type 1 and an Unusual Appearance of the Lower Extremity Nerves. Am J Anesth Clin Res. 2017;3(2): 034-036.
Irby J, Suvar T, Mehaffey C. Incidental Finding in the Post Anesthesia Care Unit after a Post-Anesthetic Seizure. Am J Anesth Clin Res. 2017;3(2): 037-039.
Suvar T, Choi H and Arambulo M. Brachial Plexus Neuritis, a Rare Presentation of Parsonage-Turner Syndrome. Austin J Anesthesia and Analgesia. 2017; 5(3): 1064.
Research
Lubenow, TR; Landphair, W;Rezvani, R; Suvar, T. Description of Cervical Dorsal Root Ganglion Stimulation for Upper Extremity Neuropathic Pain
Suvar T, Shah A, Crabtree D, Mhyre J (2018) A Retrospective Pilot Study: The Efficacy of Serratus Anterior Plane Nerve Catheters as an Alternative to Thoracic Epidural Catheters in the Treatment of Pain for Thoracic Surgeries. Anesth Commun 2: 103.
Christopher Paul, MD, Tolga Suvar, MD et al. "Comparisons of Monopolar Lesion Volumes with Hypertonic Saline Solution in Radiofrequency Ablation: A Randomized, Double-Blind, Ex Vivo Study." Pain Physician. March/April 2020 – Vol 23 Issue 2