Timothy R. Lubenow MD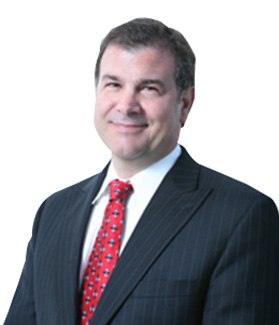 Timothy R. Lubenow MD
Academic Positions
Professor of Anesthesiology, Rush Medical College
Medical Director, University Pain Physicians
Education
University of Wisconsin at Milwaukee, B.S., 1979
Medical Sciences – Target M.D. Program
Medical College of Wisconsin, Milwaukee, WI, M.D., 1983
Memberships
American Society of Pain and Neuroscience
American Society of Anesthesiologists
Illinois Society of Anesthesiologists
Chicago Society of Anesthesiologists
American Medical Association
Illinois State Medical Society
Chicago Medical Society
American Society of Regional Anesthesia and Pain Medicine
ASRAPM Neuromodulation Special Interest Group
International Association for the Study of Pain
American Society of Interventional Pain Physicians
Illinois Society of Interventional Pain Physicians
Rush Surgical Society
Association of Anesthesia Pain Program Directors
North American Neuromodulation Society
Society of Academic Anesthesia Associations – Subspecialty Program Directors
Editorial Boards
Consulting Reviewer, The Clinical Journal of Pain, 1991 – 1996
Editorial Board, The Pain Journal Club Journal, 1995 – 2000
Consulting Reviewer, Neuromodulation, 2007 – Present
Editorial Board, Pain Physician, 2008 – 2014
Editorial Board, Regional Anesthesia and Pain Medicine 2015 to present
Hospital Committees
Committee on Committees – Secretary 1988 – 1989
Surgical and Invasive Procedure Review Committee, 1993 – 2008
Surgical Utilization Management Subcommittee, 1995 – 2008
Pain Clinical Pathway Committee, 1995 – 1996
PCA Clinical Pathway Committee, Chair, 1997 – 1999
Global Pain Initiative Committee, Co-chair, 1999 – 2005
Graduate Medical Education Committee, 1995 to present
Total Joint Arthroplasty Clinical Pathway Committee, 1998 – 2015
Physician's Assistance Committee 2003 – 2006
Rush Surgicenter Finance Committee 2003 – present
81 Peer Reviewed Publications
Research Grants
Development of Pain Management Provider Epidural Pump 1991 (Abbott Labs)
A Multicenter Open Label Study of the Safety and Tolerability of Sustained Release Tramadol Hydrochloride in Chronic Pain Patients, 1998-1999 Principal Investigator (Purdue Pharma Grant $57,000) – Completed
Multicenter, Blinded, Randomized, Placebo Controlled Study of 0.05% Clonidine Gel in Patients with Post-Herpetic Neuralgia, 1999 (Curatek Pharmaceuticals; Grant: $50,000 Principal Investigator) – Completed
Multicenter, Blinded, Randomized, Placebo Controlled Study of 0.05% Clonidine Gel in Patients with Post-Diabetic Neuralgia, 1999 (Curatek Pharmaceuticals; Grant: $50,000 Principal Investigator) – Completed
Safety, efficacy and impact of quality of long term administration of Dilaudid CR for patients with chronic low back pain, 1999 (Knoll Pharma; Grant: $65,000, Co-investigator) – Completed
Pain Medicine Data Bank for the Rush Pain Clinic at Rush University, 1999 (Roxane, Grant: $25,000, Co-investigator) – Completed
National Data Bank on Advanced Pain Therapy for Low Back Pain, 1999-2001 Grant: $3,000 (Medtronic, Principal Investigator) – Completed
A prospective clinical trial to evaluate the cerebrospinal fluid and plasma pharmacokinetics of rofecoxib with single and multiple oral drug administration in subjects with implanted drug pumps with sampling side ports and lumbar intrathecal catheters for the control of chronic pain. (PI: Merck Medical School Grant: $78,000)
A randomized placebo controlled study comparing efficacy of Hydromorphone HCL extended release and Duragesic in subjects with non-malignant pain. Co-investigator (Purdue Pharma) 2003.
Double blind multicenter study of the efficacy of Parecoxib followed by Valdecoxib compared to placebo in general surgery patients for the treatment of post-surgical pain. Co-investigator (Pharmacia) – Completed
Randomized, double-blind active controlled study of the safety and efficacy of SKY0404 (Propofol 2%) versus Diprivan injectable emulsion 1% in balanced anesthesia. Co-investigator (SkyPharma) – Completed
Study on analgesic efficacy safety and tolerability of AR-P900758XX a six week randomized double blind placebo-controlled dose finding multicenter study comparing AR-P900758XX with Vioxx and with Naproxen in subjects with Osteoarthritis of the Knee Co-investigator (Astra-Zeneca), 2002. --- Completed
Double blind study of the efficacy and safety of a single dose of IV Parecoxib sodium followed by seven days of oral Valdecoxib for the pain following laparoscopic cholecystectomy. Co-Investigator (Pharmacia; Grant $16,000) 2001 – Completed
The safety and efficacy of Electrotransport (E-TRANS) Fentanyl compared to IV PCA Morphine for the treatment of postoperative pain. Principal investigator (Alza; Grant: $120,000) 2000 – Completed
An open evaluation of safety and clinical utility of E-TRANS (fentanyl) for management of postoperative pain in children and adolescents. Co-investigator (Alza; Grant $100,000) 2000 – Completed
A Randomized, Double-Blinded, Placebo-Controlled Study of Intrathecal Ziconotide in Adults with Severe Chronic Pain. ELN92045-301. Grant $43,020.00. Principal Investigator—Completed.
Restore™ Spinal cord Stimulation characterization study. Principal Investigator (Medtronic: Grant $121,000) 2005-2006 completed
Prism™ Occipital nerve stimulation for migraine Principal Investigator (Boston Scientific) completed 2006-2013
A Multicenter, Randomized, Double-Blind, Placebo-Controlled Trial to Evaluate the Efficacy and Safety of the Sufentanil NanoTab® PCA System/15 mcg for the Treatment of Post-Operative Pain in Patients after Open Abdominal Surgery. ( Pharmanet) 2013- 2014 Completed
A Randomized Controlled Study to Evaluate the Safety and Effectiveness of the Precision Spinal Cord Simulating System Adapted for High Rate Spinal Cord Stimulation Principal Investigator (Boston Scientific 2014- 2019)
A Randomized, Double-Blind, Placebo-Controlled Study to Assess the Efficacy and Safety of AXS-02 (Disodium Zoledronate Tetrahydrate) Administered Orally to Subjects with Complex Regional Pain Syndrome Type I (CRPS-I) Principal Investigator. (Axesome Therapeutics 2016 – 2019--Completed
Data Collection Study of CRPS Patients Undergoing DRG Implant . Principal Investigator. (Departmental 2016- present)
TARGET: A Post-Approved Study to Evaluate Targeted SCS (DRG) Stimulation for the Management of Moderate to Severe Chronic, Intractable, Pain of the Lower Limbs due to CRPS Types I and II. Principal Investigator. ( St. Jude Medical 2016- 2019 completed)
Open-Label Safety Trial of Intravenous Neridronic Acid in Subjects with Complex Regional Pain Syndrome (CRPS). Principal Investigator. (Grunenthal 2016- 2019 completed)
Improving functional outcomes and lowering health care costs by enhanced integration of primary care providers and pain medicine physicians for the management of chronic non-cancer pain patients. (PCP/PMS) Sub Investigator. (Pfizer/Departmental 2015- present)
A Phase 3, Randomized, Double-Blind, Placebo-Controlled, Multicenter, Evaluation of the Safety of N1539 Following Major Surgery. Sub Investigator (Trevena 2015- present)
A Multicenter, Randomized, Double-Blind, Placebo-Controlled, Adaptive Design Study Evaluating The Analgesic Efficacy and Safety of Intravenous CR845 In Patients Undergoing Abdominal Surgery. Sub Investigator (Kimberly Clark/ Halyard Medical 2015- present )
REALITY Long-Term Real-World Outcomes Study on Patients Implanted with Neurostimulator. Abbott (2020-present)
Data Collection Study of Patients Undergoing Any Type of Spinal Cord Stimulator Departmental (2020- present)
Retrospective Chart Review of SCS or DR Stimulation Therapy in Pediatric Patients Departmental (2020-present)
Postmarket Registry for Evaluation of the Superion® Spacer [PRESS Registry] Vertiflex (2018-present)
PRESS 2- Postmarket Outcomes Study for Evaluation of Superion Spacer Study Boston Scientific ( 2021-present pending IRB approval)
A 5 Year Superion® IDS Clinical Outcomes Post-Approval Evaluation SCOPE Boston Scientific (2021-present pending IRB approval)
A Single arm, Mutlicenter, Prospective, Clinical Study on a Novel Minimally Invasive Posterior Sacroiliac Fusion Device Pain Teq (2021-present)
Patents
United States Patent Granted on July 7, 1998, Patent No. 5,776,053, Laryngoscope Blade with Protective Insert. Branislav M, Dragisic and Lubenow T, Inventors.
United States Patent Granted on August 31, 2010, Patent No. 7,787,960, Lead Anchoring Assembly. Lubenow T, Chinn K, G. Neppie C, Barker J, Inventors.
Managing Chronic Pain With Dr. Timothy Lubenow

Click here to view Dr.Lubenow's complete CV.
You will need the Adobe Reader to view and print these documents.