Treatment Options
University Pain Centers (UPC) specializes in the treatment of pain conditions disorders such as degenerative disc disease, small disc herniations, neck and back pain, post-surgical pain, cancer pain, reflex sympathetic dystrophy, post-herpetic neuralgia, as well as other painful conditions.
While certain pain conditions can be improved with one or two treatment modalities, many require an individualized multi-modal regimen that includes medical procedures and medications, coupled with psychological support and physical therapy, to alleviate pain and its consequences. Through the use of the Center's expert multidisciplinary team approach, we are able to provide treatment that enables patients to become more productive and improve their quality of life.Our UPC physicians are experts in the treatment of these conditions and have extensive experience in the injection of medications at specific locations of the spine, joints, peripheral nerves, and soft tissues which are done to treat pain syndromes, or for diagnosis of the problem that might contribute to the pain you are experiencing. Moreover, the UPC physician and staff encourage patients to discuss the treatment options available for their conditions and to ask questions about those procedures.
State-of-the-Art Therapies
UPC takes pride in utilizing and providing cutting edge technologies and therapies to its patients. In addition, for example, UPC physicians have been active in research involving implantable neurostimulation devices and intrathecal pumps. Controlled studies have shown that neurostimulation can be effective in treating pain in some patients where repeat spine surgery has not helped or is not indicated. Neurostimulation uses a small system that is surgically placed under the skin to send mild electrical impulses to the spinal cord or to a peripheral nerve. The electrical impulses are delivered through a lead (a special medical wire) that is also surgically placed. These electrical impulses appear to block the pain signal from reaching the brain.
Another implantable device option involves a small pump that is surgically placed under the skin of the abdomen or back to deliver medication directly into the intrathecal space and spinal fluid. This spinal drug pump, sometimes referred to as a spinal morphine pump, is a sophisticated system where a small reservoir is enclosed around a pump which sends medication through a small plastic tube or catheter. This therapy delivers medications directly to the pain receptor sites, through a catheter, using only a fraction of the dose that would be required with oral or IV medication.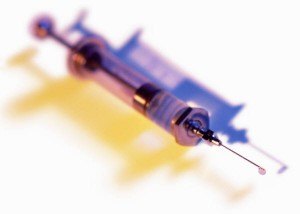 The UPC physician(s) and staff will discuss with you whether or not these treatment options are appropriate for your condition.The following are some of the treatment and procedure options available at University Pain Centers
Sacro-Iliac Joint Blocks
Facial and Cranial Nerve Stimulation (ie. Supraorbital Nerve Stimulation)
Occipital Peripheral Nerve Stimulation
Minimally invasive treatments for lumbar spinal stenosis
Pharmacological management
Rehabilitation Therapy (Physical and Occupational Therapy)Video
Hip Injections
Ultrasound Guided Joint Injections
"Platelet Rich Plasma Injection (PRP)" Video
Electromyography (EMG) and Nerve Conduction Studies (NCS) Video
Back and Neck Exercises Video
Discogram Video
Other Therapies (Acupuncture, Biofeedback, and Relaxation Training)